11:01:Fin
I finished 6/10 in major categories.
Here are my final thoughts. I'm still distraught over Leslie Knope losing. Tracy Morgan being back is awesome. Jon Hamm! And, "Bojack Horseman" better win every possible award next year.
10:57:Hmm...
What? I love "Game of Thrones" but not giving "Mad Men" the Emmy after its final season feels wrong. At least, Jon Hamm finally won. Gotta be optimistic.
10:56:Tracy Morgan
10:53:Modern Family
Lost! "Modern Family" lost! This was another great season of "Veep". Well-deserved but can't forget "Parks and Rec", "Silicon Valley" and "Unbreakable Kimmy Schmidt". Great year for comedy.
10:47:More Jon Hamm
In all seriousness, "Mad Men" is my favorite show of all time and Jon Hamm's portrayal of the flawed Don Draper is one of the most human portrayals of a character I've ever seen. He's brilliant in every episode and every time I write something, I want it to be as powerful as any Don Draper scene. It never is, but it's something to shoot for. I'm so happy right now. Fuck yeah, Mad Men. Can I curse on here? I think so. I guess we'll find out. JON HAMM!
10:40:JON HAMM
JON HAMM JON HAMM JON HAMM JON HAMM JON HAMM JON HAMM JON HAMM
BEST SHOW OF ALL TIME! BEST CHARACTER OF ALL TIME! WHOO!!!
10:38:Harris Wittels
During the In Memoriam, they showed Harris Wittels, a writer for "Parks and Rec" and all-around funny guy. His sister wrote this article after his death and its one of the more powerful things I've ever read. https://medium.com/@stephaniewittelswachs/the-new-normal-3a563665e15e
10:29:Jonathan Banks
You may not have won but you met me. So, that's your consolation prize. Congrats.
10:23: Uzo Part 2
Just realized this award was for season two. I'm fine with that choice then. Carry on with your day.
10:20:Uzo
I really like Uzo Aduba and her character Crazy Eyes in "Orange is the New Black" but the newest season was an overdramatic, terribly written monstrosity. The scenes were cringeworthy and not on purpose. I was really disappointed because the first seasons were so great. Hopefully, season four will be alright.
10:09:Margo
Character Actress Margo Martindale just taking home those Emmys. Also, watch "Bojack Horseman".
10:06:Stewart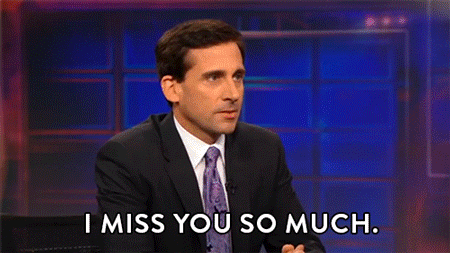 9:56: Schumer
The episode "12 Angry Men Inside Amy Schumer" is what a mastery of writing looks like. The show itself has some low spots, but when it hits it hits hard.
9:52 Humblebrag Time
I went to a live taping of "The Daily Show" and got to ask Jon Stewart about his March Madness bracket. It was awesome and Stewart better be back on television soon.
9:44:Colbert
I miss "The Colbert Report" every day. Maybe my favorite show of all time. Here's a shameless plug to something I wrote about Colbert. http://www.idsnews.com/article/2015/09/long-live-colbert
9:40:Poehler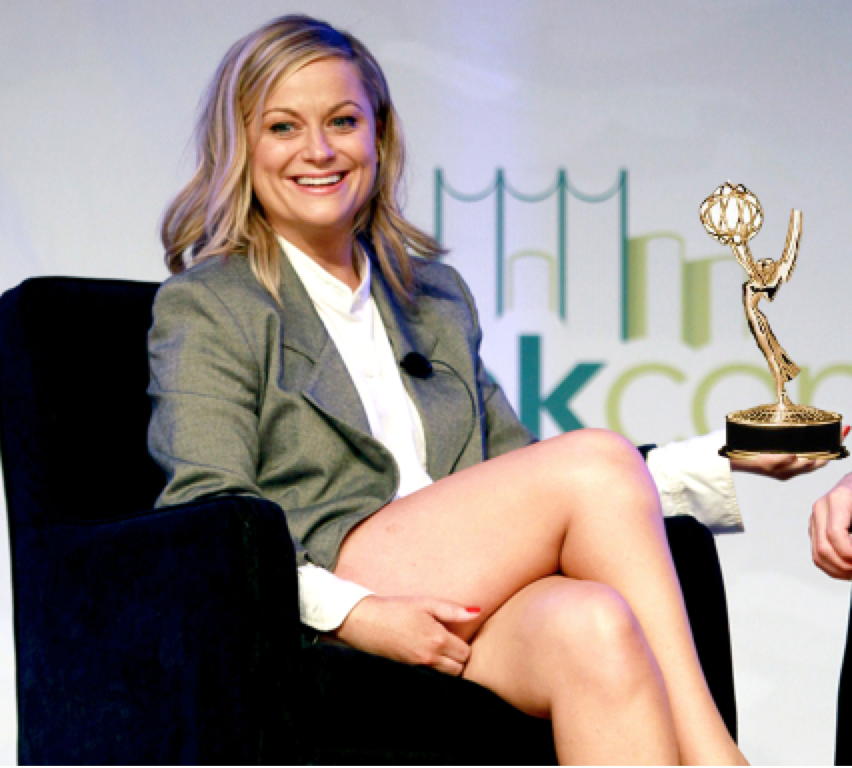 I fixed the problem.
9:32:Tatiana Maslany
She'll never win an Emmy for the clone show "Orphan Black" but she should. She plays eight different character on one show, it's fascinating. Each has their own quirks and looks and she plays them all incredibly. I'll get off of my soapbox now. Felt like somebody should say it.
9:25: Bill Murray
He ain't showing up for your stupid awards ceremony. He's Bill Fuckin' Murray.
9:20: Still angry
It just hit me that Leslie Knope will never win an Emmy. I am furious about this. Also, Nick Offerman has never been nominated Best Supporting Actor for Ron Swanson. Same with Lil Sebastian. Pardon my french, but gosh darn it.
9:13:John Oliver
I don't know why but his voice makes me so happy. When I come back from London, there's an 89% chance that I come back with a British accident.
9:08:Math
I feel like you should know that Terrence Howard doesn't believe that 1x1=1. I'm not joking. Read this.
http://www.rollingstone.com/tv/news/terrence-howards-dangerous-mind-20150914
Amy Poehler has never won an Emmy for portraying Leslie Knope. Existence is futile.
8:50:Grandfathered
With the new John Stamos show coming out, it seems as good a time as any to say that "Full House" is garbage. Like, truly awful. All of the nostalgia that goes to "Full House" should be give to "Saved by the Bell" or "Fresh Prince of Bel-Air". I will die on this "Full House is trash" hill.
8:43:Best Actor
Jimmy Kimmel's eating a card. I'm eating goldfish. I win.
Also, congrats to Jeffrey Tambor. He may be the best tv dad ever in "Arrested Development" and I really need to watch "Transparent".
8:38:Jill Solloway
I really have to watch "Transparent", don't I? I'll add it to the list. There's so much goddamn tv to watch.
8:36:Jon Hamm
He couldn't even win an Emmy for his guest role on "Unbreakable Kimmy Schmidt". I give up. He better win Best Actor. He better...
8:30:TITUSS LOST
8:27:Come for the Emmy opinions, stay for the "Black Mass" disagreements.
Holly "Side note: anyone else pay attention to commercials and can't wait to see "Black Mass"?????"
8:25:"Black Mass" looks awful.
That is all.
8:22:Louis CK
Louis CK just filmed an Emmy answer walking through New York. His total lack of caring about awards is hysterical to me.
8:15:Supporting Actress
Allison Janney winning is no surprise but I just want to take a second to state how good Anna Chlumsky is in "Veep". If there was a category for Best Freakout, she would be standing up there with an Emmy for this scene.
https://www.youtube.com/watch?v=XeQGIzVyT3M
8:06:That Opening Song
I know I just ridiculed Andy Samberg but that was an incredible musical opening. Also, there are a lot of shows on television now and you should thank me for watching all of them for you. Of course, this is the Emmys but there's always time for a Donald Trump joke.
7:34:Quick Hits about the Emmys
1. Drake and Future drop a joint mixtape at 8pm so if I quote rap lyrics in between different posts, that's the reason why.
2. Tituss Burgess better win an Emmy for his role as Titus in "Unbreakable Kimmy Schmidt". I can't really state an ultimatum because it's not I'm going to just stop watching.
3. Andy Samberg is the host this year, so I can't wait for the onslaught of thinkpieces tomorrow about whether he was good or not. They're all the same. Give me a dog in a top hat as a host and then I'll care about the host.
4. I have a feeling "Mad Men" is going to dominate tonight, as it should. Better late than never.
5. "Bojack Horseman" not being nominated for any categories is a travesty.
6. If "Modern Family" walks away with Best Comedy over "Louie", "Parks and Recreation", "Silicon Valley", "Transparent", "Unbreakable Kimmy Schmidt" and "Veep", we just have to assume that abc paid the Emmy voters. Right?
7. Colbert and Stewart going head-to-head for the last time. Cue the sad gif...
8. My predictions for the major categories…
DRAMA
Drama: Mad Men
Actor: Jon Hamm
Actress: Viola Davis
Supporting Actor: Jonathan Banks
Supporting Actress: Uzo Aduba
COMEDY
Comedy: Parks and Rec
Actor: Jeffrey Tambor
Actress: Amy Poehler
Supporting Actor: Tituss Burgess
Supporting Actress: Allison Janney