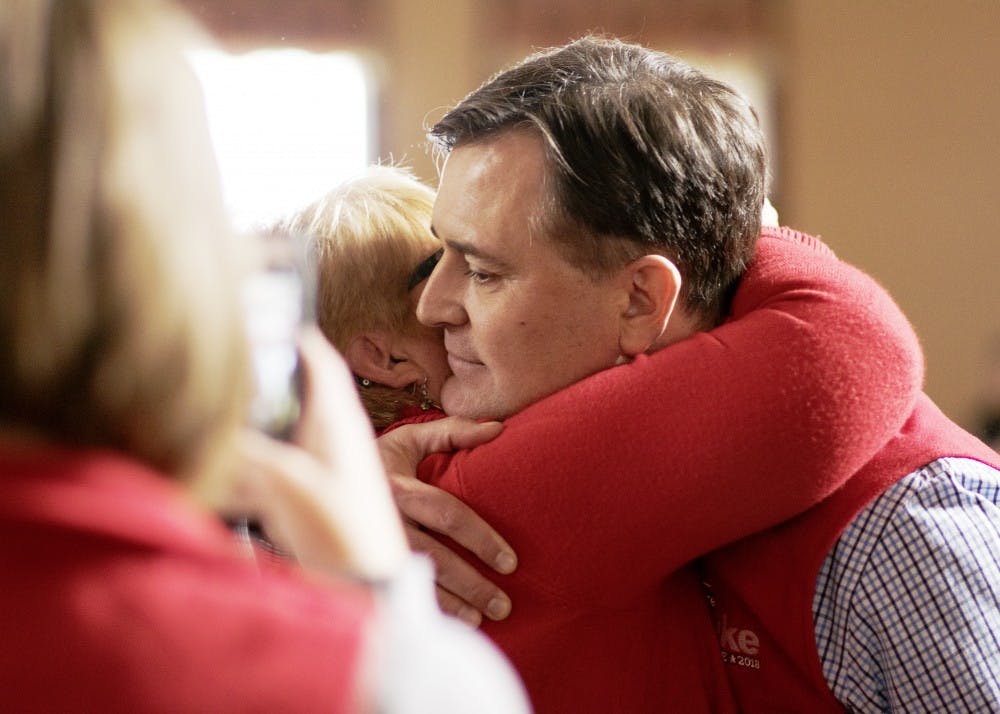 INDIANAPOLIS — Rep. Luke Messer, R-6th District, won a Congress of Counties U.S. Senate Republican straw poll by 65 votes.
The event, organized by the Indiana Republican party, brought together six Republican candidates for the U.S. Senate in a two-day event culminating in a straw poll on Saturday.
Saturday's straw poll was open to any Republican Hoosiers who bought a ticket. Attendees voted for who they would most likely support in the May 8 primary. A straw poll does not decide anything, but it can give candidates an idea of where they currently stand.
Out of 326 votes, Messer received 147 while runner-up Rep. Todd Rokita, R-4th District, received 82.
Laurel Demkovich
A previous version of this article cited the total number of votes counted as 318. The correct figure was 326 votes. The IDS regrets this error.
Like what you're reading? Support independent, award-winning college journalism on this site. Donate here.
IDS spoke to several campus and city leaders about the significance of MLK Day to the community.
---
Redistricting reform would work to stop partisan gerrymandering.
---
All six Republican candidates came together Saturday for straw poll.
---
---
---