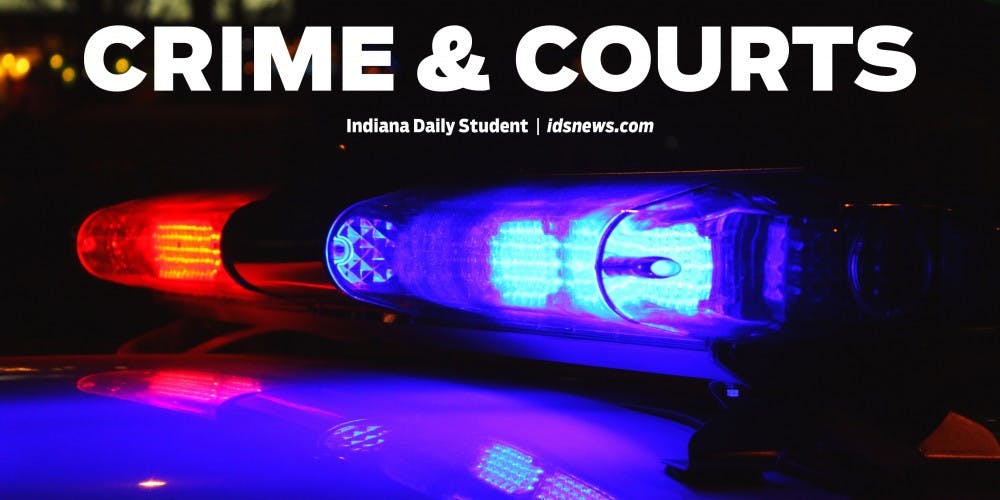 Two IU students, 18 and 19 years old, were arrested Monday for breaking into a room in Eigenmann Hall and assaulting another 18-year-old student who lived inside.
The student living in the room said he heard a knock at his door around 4:45 a.m. Sunday and cracked it open to see who was there.
He saw an acquaintance, though he said he didn't know him well, according to IU Police Department Capt. Craig Munroe. The acquaintance and two other men with him kicked their way in through the door and attacked the student who lived there.
The student was hit and choked, police said. One of the men said "Get the stuff" while they were in the room.
Munroe said nothing was taken from the room.
He also said the victim identified one of his attackers, the acquaintance, by name which helped IUPD track him down.
Hayford Gyampoh Jr. and Rickie Hollenback II, who both live on campus, were arrested and charged with residential entry, robbery, battery and criminal confinement Monday afternoon. Both were booked into the Monroe County Correctional Center.
Police are still looking for the third individual involved in the attack.
Like what you're reading? Support independent, award-winning college journalism on this site. Donate here.
IUPD officers estimate the driver caused between $10,000 and $25,000 in damage.
---
An Allen County man has been arrested after leading police on a 100-mph chase through three northern Indiana counties.
---
A male transgender teen is suing to use the men's restroom in Evansville schools.
---
---
---