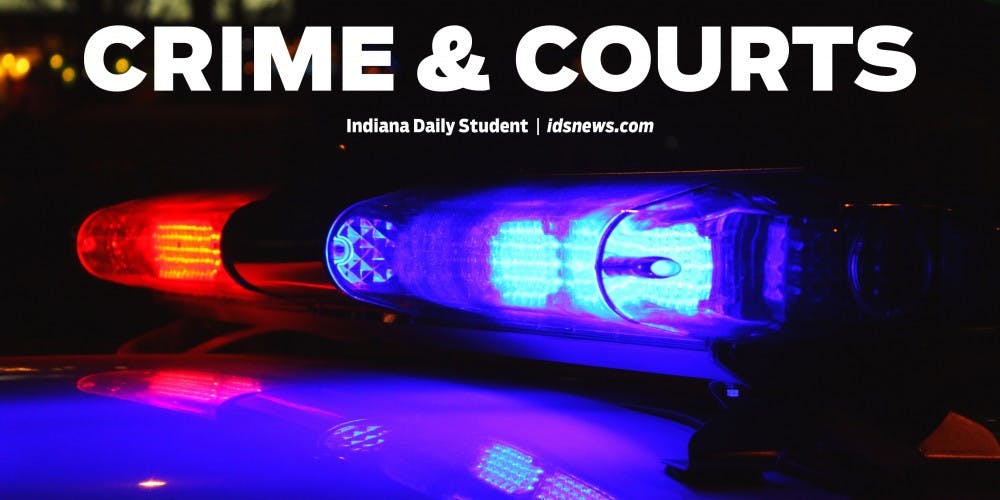 Employee stole nearly $2,000 from Kroger over almost two weeks
An employee of the Kroger on South College Mall Road was jailed Tuesday evening for stealing money from the store's cash register on six separate occasions.
Ossama K. Haroun, 24, had taken nearly $2,000 by the time he was arrested Tuesday. He started stealing the money on Feb. 9, according to security camera footage.
When Bloomington Police Department officers interviewed Haroun, he said he stole the money to support his brother and pay for his own medication.
Haroun was recently diagnosed with a medical condition and his medicine costs about $1,000 per week, he told police.
Woman reported being stalked leaving pediatrician's office
A Bloomington woman reported being stalked by a man for nearly two hours Tuesday night.
She said she noticed the man around 7:15 p.m. when she arrived at IU Health Riley Physicians, an IU Health Southern Indiana Physicians office on South Landmark Avenue, with her child. He was sitting in the lobby of the office.
The woman described him as being in his 30s, 5-foot-10 with short blonde hair and a medium build. She said he was wearing a white T-shirt and cargo pants.
When she left the pediatrician's office, she noticed the man following her in a car. She pulled into Walmart at about 8:10 p.m. and went in the store.
The man followed her through the store until she left around 9 p.m., the woman told police.
When she was getting into her car in the Walmart parking lot, the man pulled his car up beside her and asked how old her child was.
She said she did not respond and the man drove away.
Detectives are still looking for the suspect.
Like what you're reading? Support independent, award-winning college journalism on this site. Donate here.
The program stands out by allowing freshman students to choose their level of involvement with their mentor.
---
IU's Trevor Douglas will conduct research with scientists from Spain and Australia.
---
The incident occurred as the woman walked past the exit of the Henderson Court Apartments.
---
---
---