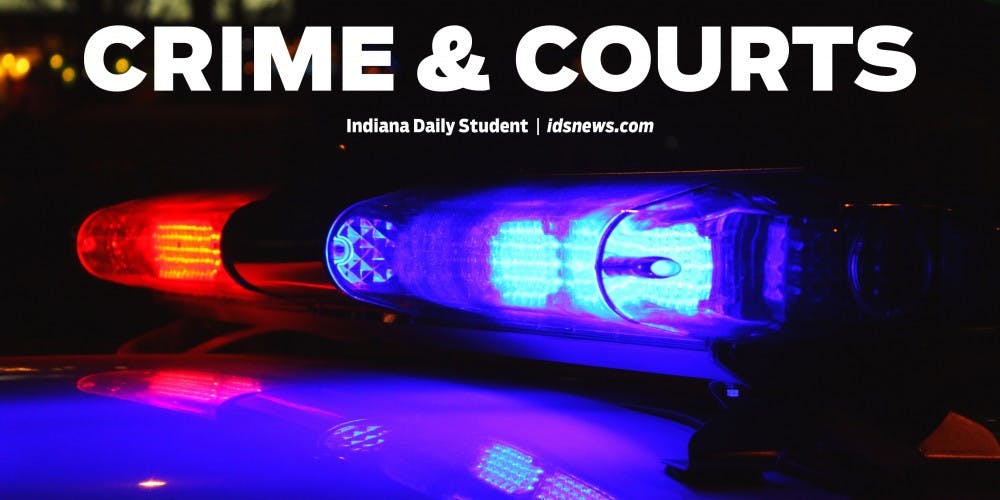 McDonald's at 2300 North Walnut Street
Police found a 37-year-old man asleep in his car early Friday morning in the parking lot of the McDonald's north location.
The man, Michael Ratliff, told police he had used heroin several hours before.
Officers then found what Ratliff said was more heroin in his pocket.
BPD received a call around 4:40 a.m. about a silver Chevy Impala that had been in the parking lot of the McDonald's with its lights on for over an hour.
Police said Ratliff's speech was slurred when they woke him up.
There was a needle in plain view next to him and officers said they saw a sheathed knife on the man's side, so they asked Ratliff to get out of the car.
He told police he didn't have any drugs on him.
Officers searched Ratliff and found an Ibuprofen container in his front left pocket. There was aluminum foil in the container along with an unknown substance. He told police the substance was heroin.
"Shit. I forgot I did have some on me," he said.
Ratliff was arrested and taken to the Monroe County Correctional Center.
Like what you're reading? Support independent, award-winning college journalism on this site. Donate here.
Everything you need to know for Wednesday, May 23.
---
A Bloomington woman threatened employees of JD Byrider with a hatchet Monday.
---
As of Tuesday, the city will be implementing its plan on a trial basis until May 25.
---
---
---