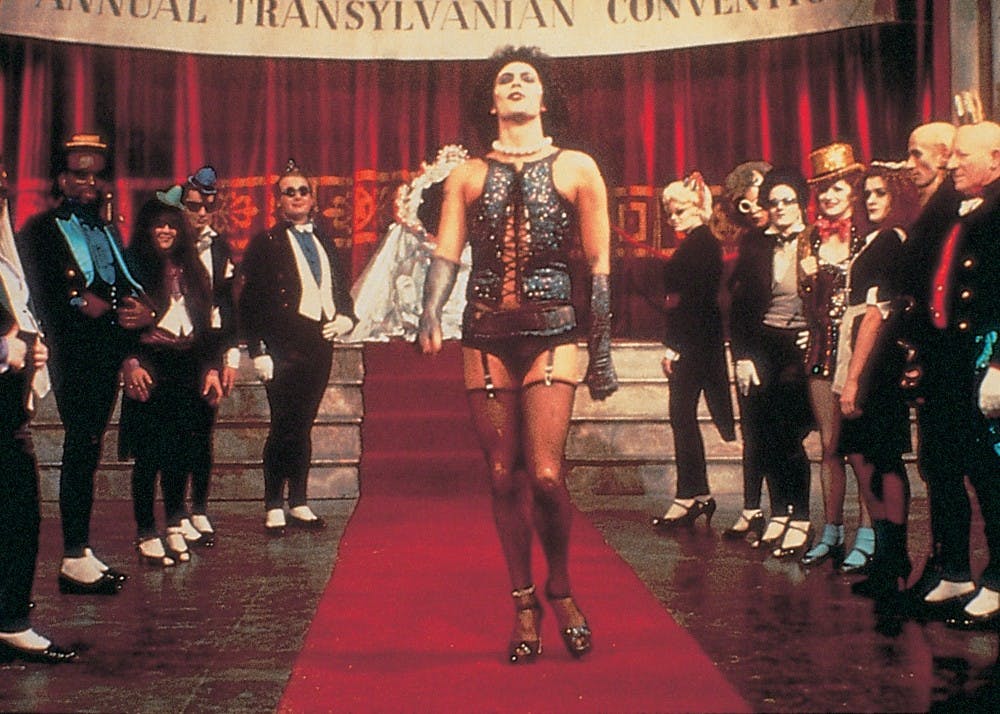 Feathers, sequins and song and dance might not be a part of every Halloween tradition, but those who choose to partake in Bloomington's annual Halloween screening of the Rocky Horror Picture Show will be exposed to all of these. Cardinal Stage Company will present its 12th screening of the cult classic Oct. 27 and 28 at the Buskirk-Chumley Theater.
According to a press release from Cardinal Stage Company, this fundraising event will support the IU Credit Union Education Initiative. The program strives to make live theater accessible for the youth in the Bloomington community.
In addition to a screening of the movie, a costume contest will be held prior to the show. This classic film follows a couple, Brad and Janet, who find themselves stuck with a flat tire during a storm.
They take shelter at the mansion of Dr. Frank N. Furter, a transvestite scientist, who unveils his latest creation: Rocky, a muscular hunk of a man.
According to a press release, all proceeds from this fundraiser will go to support Cardinal's education and outreach programs.
Tickets are $15 for those in costume and $20 without a costume. The event begins at 11:30 p.m. with a pre-show "devirginization" ceremony for first-time attendees, and the screening will begin at midnight.
Katie Chrisco
---
Four lads from Liverpool visited Bloomington on Friday.
---
"Three Sisters" deals with endurance and belief in oneself.
---
---
---