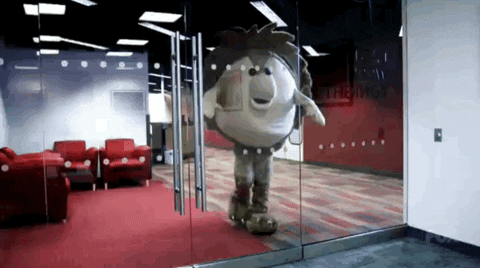 WHOO!!! The Emmys are over and now it's time to immediately give our reactions to an awards show that will be talked about for the next 41 hours and then forgotten.
Brody Miller: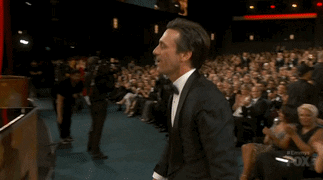 Favorites-JON HAMM WON AN EMMY. Tracy Morgan is a human being again. perfect he introduces best drama with the odd combo of him being the goofiest person alive but has the saddest situation. Olive Kitteridge winning despite being so unwatchable to most people.
LEAST-Consistent Fox 59 ads teasing news about a child predator getting killed in jail
Holly Hays:
My favorite part was Viola Davis' speech. Extremely emotional, given the fact that she's the first black woman to win in that category. My least favorite part was...everything else. It was far too predictable at times. Flag this message Delete this message
Jesse Pasternack: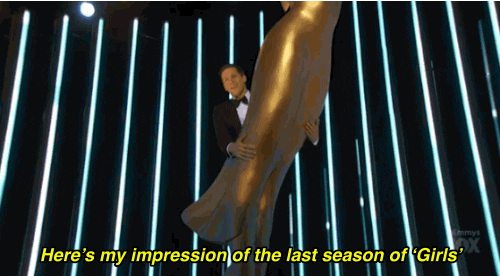 My favorite part of this year's Emmys were the pre-taped bits with Andy Samberg because I thought they were very funny. I greatly enjoyed seeing Jon Hamm winning the Emmy he deserved. My least favorite thing was Amy Poehler not winning.
Greg Gottfried: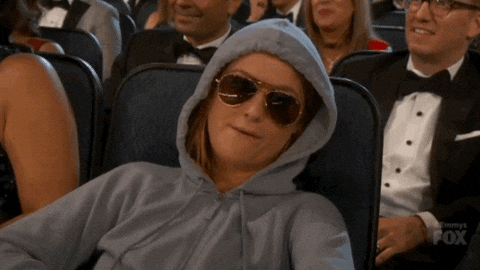 I'll agree with Brody that Jon Hamm winning an Emmy was my favorite part of the broadcast. I am very opinionated when it comes to awards, because I'm insane and Don Draper needed at least one Emmy to put on his rolling bar. Also, the nomination for Tatiana Maslany was a victory, even if she didn't get the win. "Orphan Black" is a smaller show and seeing it get some recognition was cool.
The one negative that I have been tweeting and yelling at my wall since it happened is Amy Poehler's loss. 100 years from now when aliens take over, destroy the world, get bored and start watching old American programming, they're going to be stunned that Leslie Knope never won an Emmy.