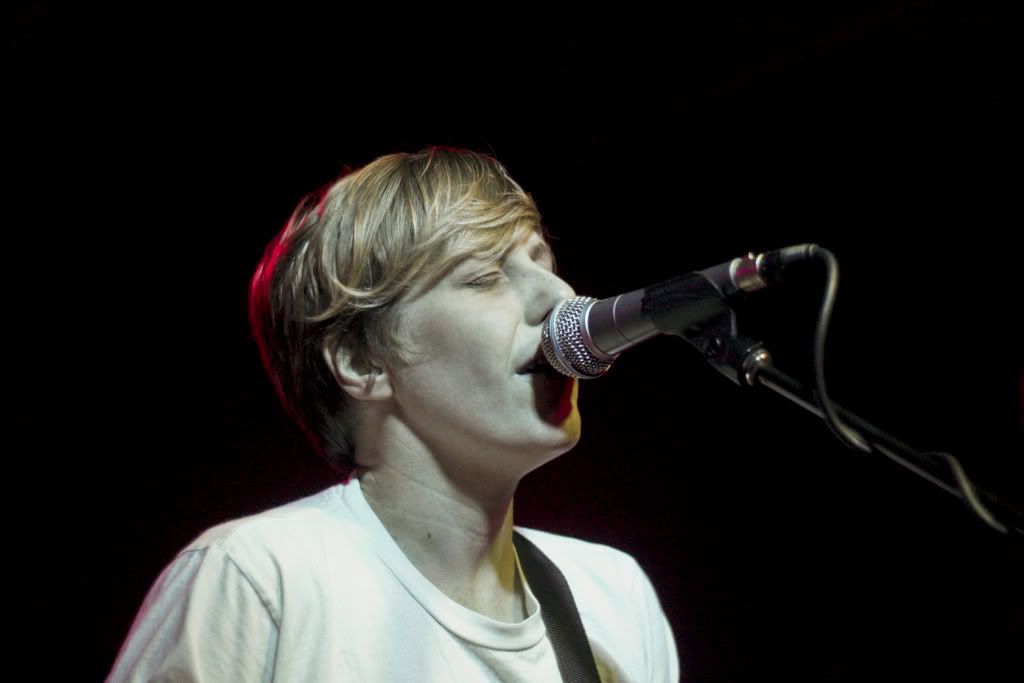 The walls of the Bishop shook Wednesday night with the all-instrumental thunder of local miscreants You're a Liar, the Weezer-informed indie rock of fellow Bloomington natives The Broderick, and the too-much-rock-for-two-people eruption of Australia's An Horse.

You're a Liar kicked off the show by delivering a half hour set of their deviant brand of heavy, proggy instrumental rock. I'd seen the band before at a Rhino's gig opening for Jucifer in 2010, and they were quite good then as well, but not nearly as tight as they were at the An Horse show. You don't hear nearly as much about this band in local scene circles as you should, so get on them before they fucking explode.

The Broderick have a pretty big local following, and witnessing their live set it's easy to see why. They bring a workmanlike intensity to their performance that seems to hint at a desire (and, indeed, a likelihood) to become the biggest little act in town. There's something inherently populist in their '90s indie-worshiping sound and the way they bring it to the stage, and the crowd showed mad appreciation, so it must be working.
The main event of the evening was, of course, Australia's An Horse. After their first-ever round of live gigs supporting Tegan and Sara on the second leg of their tour for The Con in early 2008 with only an incredibly limited EP relese, the duo has managed to put out two full-lengths and a collection of remixes since then. They were already great on that Tegan and Sara tour, but they've grown leaps and bounds as a live act since then.
Kate Cooper and Damon Cox are more locked in as a duo — and that's a true duo, not the Tegan and Sara "and here's five other musicians behind us" approach — then any other active band right now except perhaps The Kills. Except where the Kills play to sold-out thousand-capacity venues, An Horse rock the sweaty, atmospheric scene at venues like the Bishop.
And rock it they did. With a much longer set than you're likely to see at the Bishop, An Horse had time to play each of the five songs from that first Not Really Scared EP, plus plenty of material from Rearrange Beds and their new album, Walls. They even opened with an iTunes exclusive bonus track. Cooper played three different guitars and abused a capo and a modestly sized pedal board, while Cox switched between mallets and drumsticks on an economical kit. Despite the relatively simple nature of An Horse's music, its alternating raw emotional power (usually expressed through Cooper's poignant lyrics) and overwhelming fun-ness makes it hard to keep from getting totally wrapped up in the show. The fuzzed-out, Melvins-hailing outro to "Shoes Watch" is one of the best ways I've ever seen a band close a set.
It's pretty simple. You should go see An Horse.

Complete setlist:
New Ways
Camp Out
Scared As Fuck
Postcards
Little Lungs
Walls
Not Mine
Airport Death
Windows in the City
Brain on a Table
100 Whales
Horizons
Company
Dressed Sharply
Leave Me
Shoes Watch