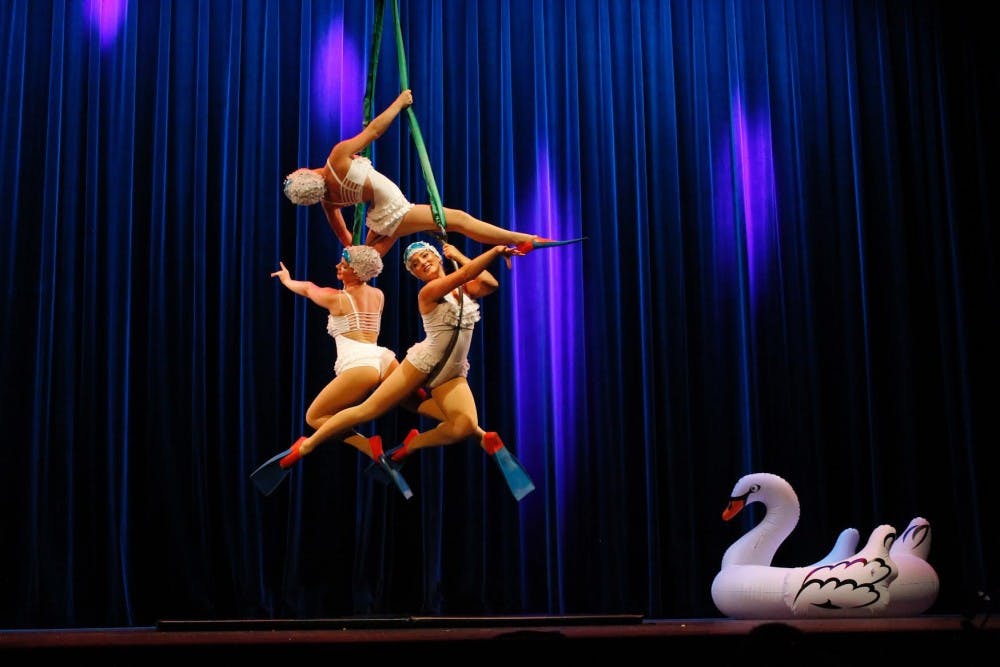 The Buskirk-Chumley Theater will return with a vaudeville-style variety show, Va-Va-Va-Vaudeville, on Aug. 18. A matinee for kids will be performed at 2 p.m., and an adult-focused evening show at 8 p.m. Tickets start at $7, and are available through BCT Box Office.
"This variety show extravaganza of Bloomington performers harkens back to early twentieth-century vaudeville troupes that crisscrossed the country by train, entertaining young and old alike," according to the Dance Network Alliance press release.
Last year, Va-Va-Va-Vaudeville featured performers such as comedians, jugglers, acrobatic dancers, magicians and drag queen Argenta Perón.
Accompanied by the Stardusters Little Big Band, performers presented their acts to ragtime, jazz and big band music.
This year will feature acts including unicycling juggler Kai Smith, drag queen Jaimee Spangle and burlesque performances by Vanity Peron and Verna Vendetta.
In the lobby, attendees will be greeted by Joe Lee's Flea Circus and Bloomington's own Charlie the Parrot.
Clark Gudas
Like what you're reading? Support independent, award-winning college journalism on this site. Donate here.
This film is undoubtedly the bravest movie of the year.
---
The IU Auditorium offers another season of world-class performances at any affordable price.
---
If you're looking for something to do during Welcome Week, go see "Ava," "Yellow Submarine" and "Avengers: Infinity War."
---
---
---