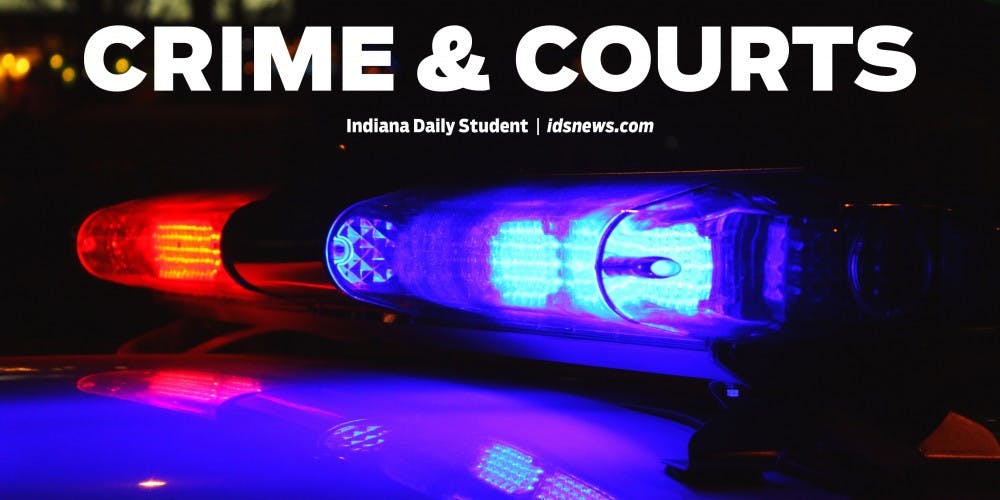 Skyler W. Carroll, 19, was arrested Thursday in Martinsville, Indiana, on a preliminary charge of providing obscene material to a minor.
Bloomington Police Department Lt. Ryan Pedigo said the arrest came after an investigation into Carroll's relationship with a 13-year-old girl.
The investigation began April 21 when a BPD detective met with the victim's grandmother, Pedigo said. The grandmother told police she found sexually explicit messages on her granddaughter's cell phone through the Facebook Messenger app.
In messages sent to the girl, Carroll asked for her to send nude photos of herself to him, according to police. Carroll also sent her a video of himself masturbating, Pedigo said.
Police found the messages and video on the Facebook Messenger app on the victim's cell phone.
Pedigo said Carroll was using a fake name on the Facebook account used to communicate with the girl.
Carroll admitted to sending the masturbation video and said he knew what he did was wrong and that the victim was a juvenile, police said.
Like what you're reading? Support independent, award-winning college journalism on this site. Donate here.
IU is taking part in a multi-school research project at the University of Texas at Austin this month.
---
Everything you need to know for Friday, June 22.
---
The assault occurred in front of a 7-year-old girl and a 6-month-old girl, according to police.
---
---
---