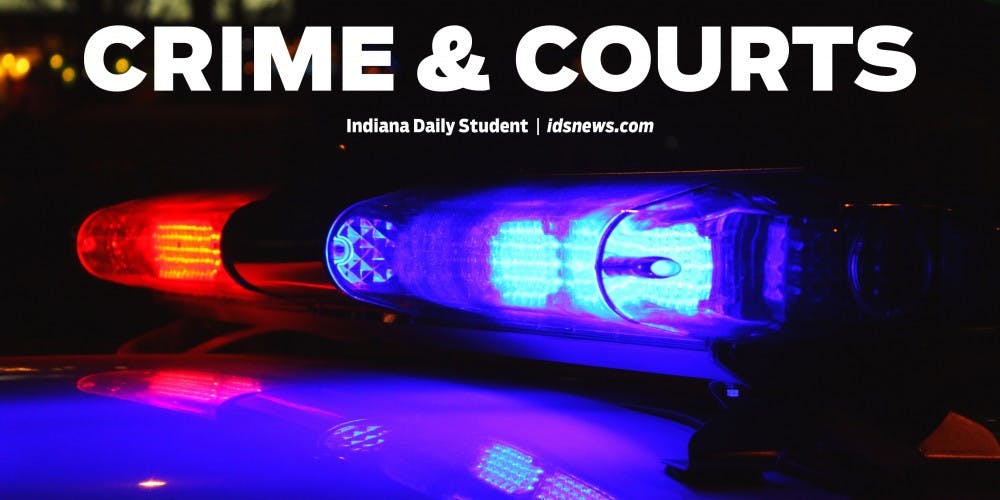 A Bloomington man allegedly met with his ex-girlfriend Sunday on West 17th street and then grabbed her and threw her into his van and drove away.
The Bloomington Police Department was notified when the woman's current husband called and said his wife was missing, BPD Capt. Steve Kellams said.
She had gone to meet the former boyfriend, Bryan Maddin, after he had threatened to hurt or even kill himself if she did not talk with him.
Kellams said she left at 7 p.m. and didn't return, which is when the husband began to worry. When she called him later at approximately 9:50 p.m., the husband thought he heard an argument in the background and told police.
He then drove to Cartop State Recreation Area on the southeast side of Bloomington, which is where police found him and the woman.
Maddin told police he and the woman were still in a relationship and they had just taken a drive and talked about their relationship for several hours.
The woman had no visible injuries, Kellams said.
Maddin had blocked her breathing when he threw her into the van, but she seemed fine otherwise, according to police.
Maddin was arrested on charges of kidnapping, strangulation, criminal confinement and battery.
Like what you're reading? Support independent, award-winning college journalism on this site. Donate here.
A male student asked to be excused from his class, then returned with two handguns.
---
Indiana Gov. Eric Holcomb is enroute back to Indianapolis from overseas.
---
One victim threw a rock hitting a suspect. Another suspect responded by firing a round from a shotgun.
---
---
---