The Farmer House Museum and Bellevue Gallery will present a quilt sale and exhibit from 12:30 to 1 p.m. March 1 to 3 during the Indiana Heritage Quilt Show. The show will have quilts made by partners and quilters Sandra Andersen and Barb Sturbaum.
An evening reception for the show will take place from 5:30 to 8:30 p.m. March 2.
The Indiana Heritage Quilt Show is an annual event that presents quilt showings, contests and vendors every spring in Bloomington. Participants can enter quilt competitions, attend workshops and see exhibits.
Andersen took up quilting in 1980, and Sturbaum began in 1990. Since then, the partners has built up a collection of quilts, bought machines, taken classes and studied quilts extensively.
"Barb likes traditional patterns, but enjoys modern fabrics as well as historical styles," according to the SandBar Quilts press release. "Sandra is the more contemporary quilter of the pair and is also an avid machine quilter."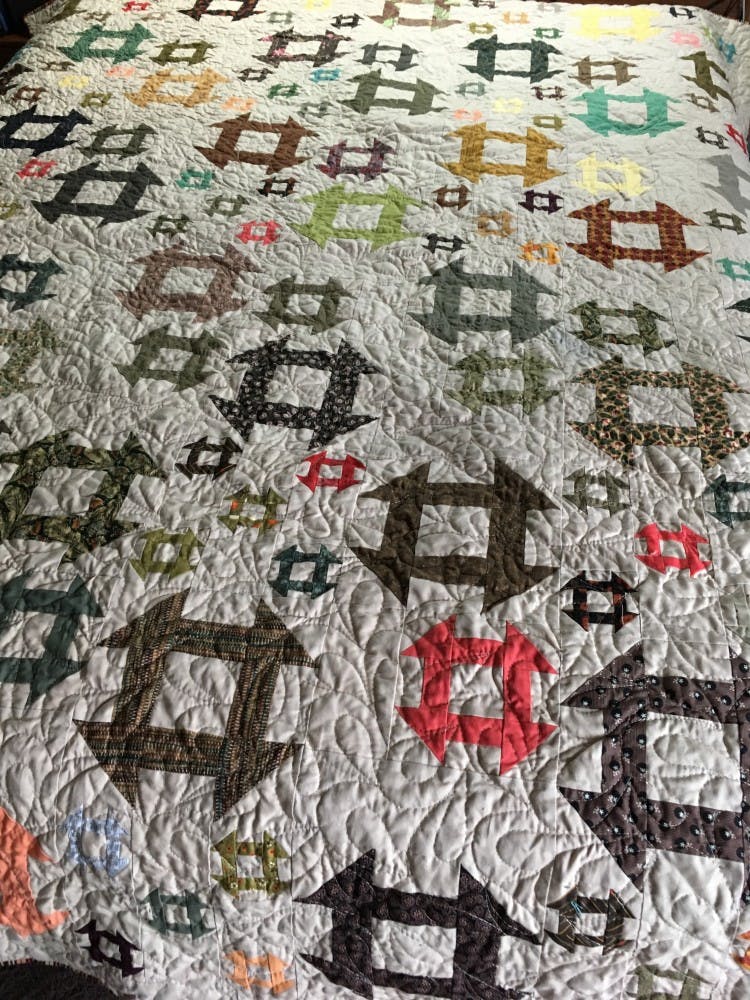 SandBar Quilts formed when, a year ago, Andersen and Sturbaum wanted to form a partnership to sell their accumulated quilts. Now, SandBar has an where it sells quilts and wall hangings.
Clark Gudas
Like what you're reading? Support independent, award-winning college journalism on this site. Donate here.
The Buskirk-Chumley Theater began its summer film series on June 22 with a dance lesson and a screening of 'Happy Feet.'
---
IU will use grant funds to do research on Indiana and global popular music.
---
Check out what events and shows are coming to local venues in July.
---
---
---