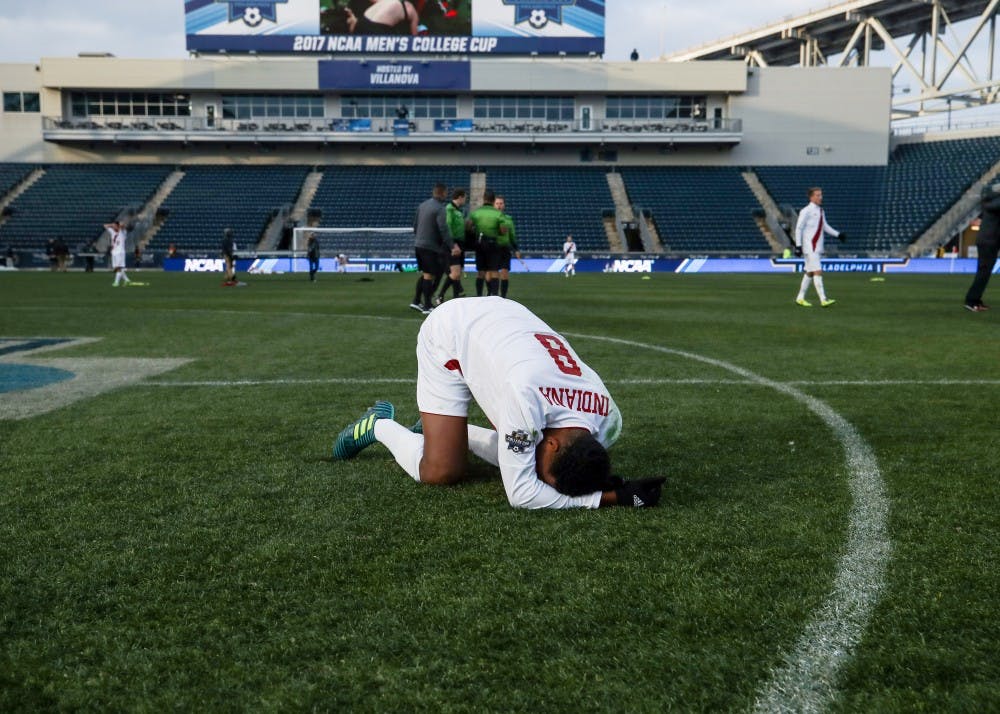 CHESTER, Pa. — With a 103rd-minute goal in the second period of overtime, the Stanford Cardinal defeated IU to win its third men's soccer national championship in a row.
The Cardinal had the ball around the IU 18-yard box. Stanford junior midfielder Sam Werner was waiting in the box as IU freshman midfielder Griffin Dorsey misplayed the ball. All Werner had to do once he gained possession was finish over IU freshman goalkeeper Trey Muse to end IU's season in heartbreak.
After 90 minutes, it still wasn't enough to decide a national champion. For the second-straight season, the national title was decided in overtime. Stanford won the championship a season ago in penalty kicks.
In regulation, both teams had decent chances. The biggest chance came in the 64th minute as IU freshman goalkeeper Trey Muse denied Stanford senior midfielder Corey Baird who was one-on-one with Muse.
For IU, the Hoosiers had a few set pieces, but nothing too dangerous. Both teams had a lot of possession in the midfield, but nothing too clear-cut in the final third.
Stanford was the aggressor for most of regulation, leading the shot total 10-4. The Hoosiers turned in a solid defensive performance despite the shot disparity.
Once the match went into overtime, the golden goal rule was in effect.
In the first 10 minutes, there was nothing to split the two sides once again. The Hoosiers had a corner and some chances around the box while the Cardinal had a few long-range efforts, before Werner's goal in the second period.
Like what you're reading? Support independent, award-winning college journalism on this site. Donate here.
Senior wide receiver J-Shun Harris II is working his way back from a third ACL tear to be a shining light to others.
---
Guyton averaged 16.4 points per game for his career at IU.
---
The Crossroads Classic could be improved by being less exclusive and including all the Division 1 teams in the state.
---
---
---