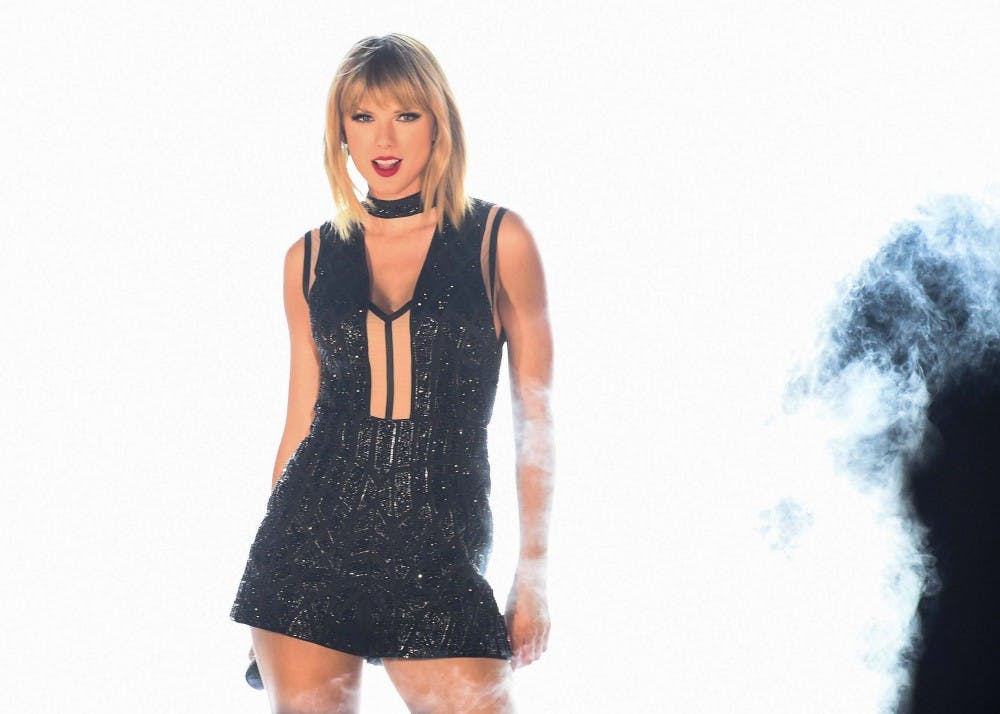 Taylor Swift has a reputation for not allowing people to stream her music. In 2014, she pulled all her albums off Spotify and did not return them until earlier this year.
Her newest album, "Reputation," has not only dodged Spotify, but also Apple Music, Amazon Music and Tidal as well.
The album was released Nov. 10, and, as of right now, Swift's album can only be listened to if you dish out $13.99 for it. A price that, quite frankly, seems a little bit steep for an album with underwhelming singles.
"Swift has long spoken out against streaming services that pay low royalties to artists and refuse to consider music that is in high-demand to be 'premium content,' which is why she removed her back catalog from Spotify in 2014," an article on Vox said.
It makes sense when you think about it. Artists deserve to be paid for their work, and I definitely agree with this. The way that I view it, though, is if I listen to something and I am really into the artist or the album, then I decide to buy a physical copy.
My record collection is a safe haven, and it deserves to be filled with only the things that make me the happiest. How am I supposed to know what I truly think of Swift's new album without ever listening to it?
I will say Swift's music typically grows on me. I am the type to listen to her songs and think they are absolutely horrible on the first listen, but on the third or fourth they are all right. The few singles that have been released have been catchy after the first few listens, but nothing really special.
Since I don't have $14 to dish out on an album that I am not even sure that I will like, I have decided to quickly discuss the singles that have been released so far, and that are available for streaming on Spotify.
The chorus of the first single she released, "Look What You Made Me Do", mimics that of "I'm Too Sexy" from Right Said Fred from Shrek 2. After I made this realization, I was unable to listen to the song again with a straight face.
"Look What You Made Me Do" contains the "iconic" lyric that people have been talking about since it was released, "I'm sorry, the old Taylor can't come to the phone right now/Why?/Oh, cause she's dead," which I have always thought to be a little dramatic.
The second single, "…Ready For It?" has a rap/hip-hop style to it, something I was not totally against during the first listen. It opens with Swift clearing her throat layered with a booming beat, before she "goes in."
The song is rumored to be about her current boyfriend Joe Alwyn, 26, because of a lyric, "Younger than my exes but he act like such a man." Swift's previous relationships were with Calvin Harris, 33, and Tom Hiddleston, 36.
This was the only single off her album that did not take four listens for me to like. The fast-paced booming beat and Swift's voice make a decent combination.
"Gorgeous" was the third single released, and it opens with James Reynolds, the child of Blake Lively and Ryan Reynolds', voice. I hated this song on the first listen, but now I cannot get it out of my head. I think the lyrics in this song are childlike, to match the child's voice at the beginning, but I cannot stop humming them.
"You ruined my life by not being mine," is one of the lyrics that makes me cringe, but when they come around in the song, I am always singing along with Swift.
The fourth single, "Call It What You Want," was the last one released before the album came out Nov. 10. The lyrics sound like that of a very basic love song.
"My baby's fit like a daydream/Walkin' with his head down/I'm the one he's walking to," Swift sings over a very basic and repetitive beat.
Personally, as someone who actually pays for Spotify, I think it is annoying to not have her music available for streaming. When I already pay $5 a month for music to stream, why would I purchase an entire album, especially when I am not sure what it sounds like and do not even know if it will be worth my money?
I guess we are all supposed to be looking at "what we made her do," but all she made me do was not listen to – and not even consider purchasing – her album, which sounds like more of a problem for her than a problem for me.
Like what you're reading? Support independent, award-winning college journalism on this site. Donate here.
Beat the heat with these summer drinks.
---
Produced and hosted by Shayne Laughter, the podcast features Indiana-based literary journals.
---
The screening will take place July 20 and feature a hip-hop dance lesson beforehand.
---
---
---