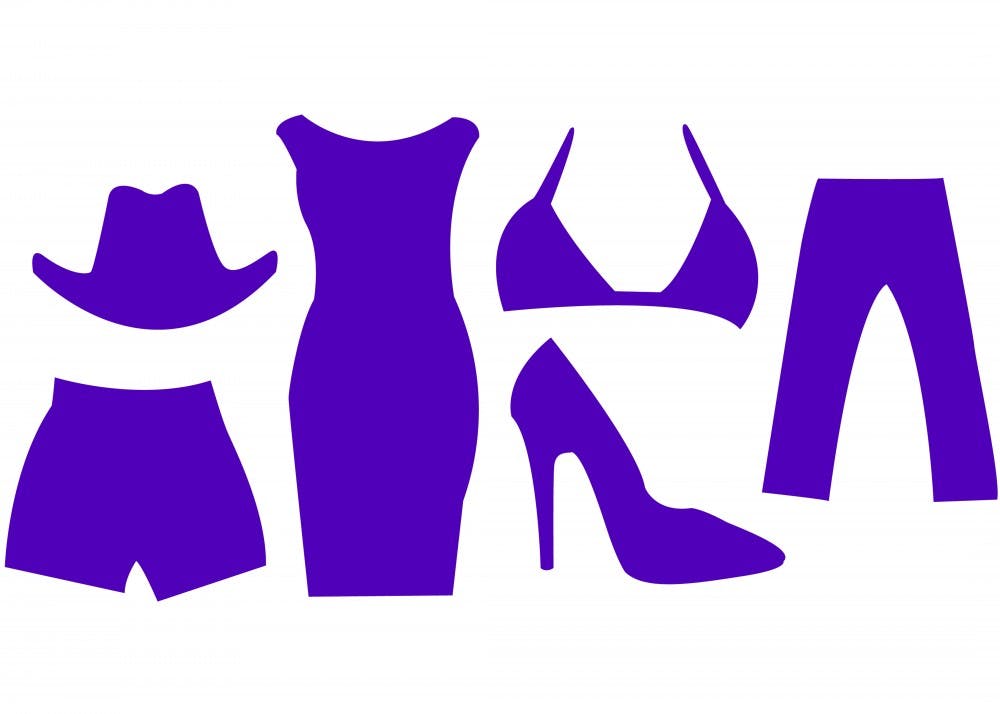 I may have never cooked a turkey, boiled figgy pudding or mastered how to cut the first piece of pie without manhandling every other slice. However, when all else fails, I thrive at the awkward Thanksgiving table small talk.
Trust me, I could have Aunt Betty asking if I'm engaged yet on my right and Uncle Bob talking politics on my left, but I can just sit there, enjoy my mashed potatoes and smile a bit more each time Bob mentions the word "emails."
How do I do it? Simple. No matter the table you visit to eat your turkey, try playing a round of How Many Thanksgiving Style Stereotypes Can I Find? Collect them all and reward yourself with an extra slice of pumpkin pie. Lucky for you, I've included some helpful hints below.
Your first spotting will likely have all eyes on him already. The cousin who's always at the center of attention, the longtime golden boy and the now college frat star — this is The Suit. It's his first time seeing the family since starting his freshman year, so he tried to smother the permanent stench of peach taaka with a suit and tie.
Most of them will buy it — and the stories about his "studious" first semester as well — but you'll know the truth from the way he keeps loosening the J. Crew noose under his collar.
Next look for the Pearls and Girls Auntie who arrived with a new strand of pearls around her neck and some fresh work done just below the jewelry. You should know she'll play with the necklace until someone gives her a compliment, so it's better to just ooh and ah from the beginning.
The Sleepy Sweater Vest will be dozing off right next to her. Obviously, it's understandable to need a little rest after inhaling three courses of marshmallow-adorned sweet potatoes. But as soon as he walks through the door, Sleepy Sweater Vest will locate the nearest couch and snuggle in like he's already had enough helpings.
You have to give the guy some props, though. At least he dressed for the occasion and wore his own blanket — an argyle sweater vest gifted from your dad a few Secret Santas ago.
And speaking of your father, you can have extra points if the man shows up as the Ghost of Thanksgivings Past. In other words, he'll pull out the same Thanksgiving getup year after year without even noticing. If you lined up every family holiday picture since the early 2000s, it would probably look like he attended each year's meals right after the other, somehow aging years in the process.
And lastly, you can find the Studio 54 Queen sitting in her layers of sequins and lamé at the head of the table. While her dancing days may have passed long ago, she still rocks the same looks any chance she gets.
Did you find them all? If not, no worries — play another round with me come Christmas.
Like what you're reading? Support independent, award-winning college journalism on this site. Donate here.
There are many state and county fairs you can attend before the summer ends.
---
The festival will run from Aug. 16 to Aug. 26 in downtown Indianapolis.
---
The show will take place at 7:30 p.m. Oct. 12.
---
---
---