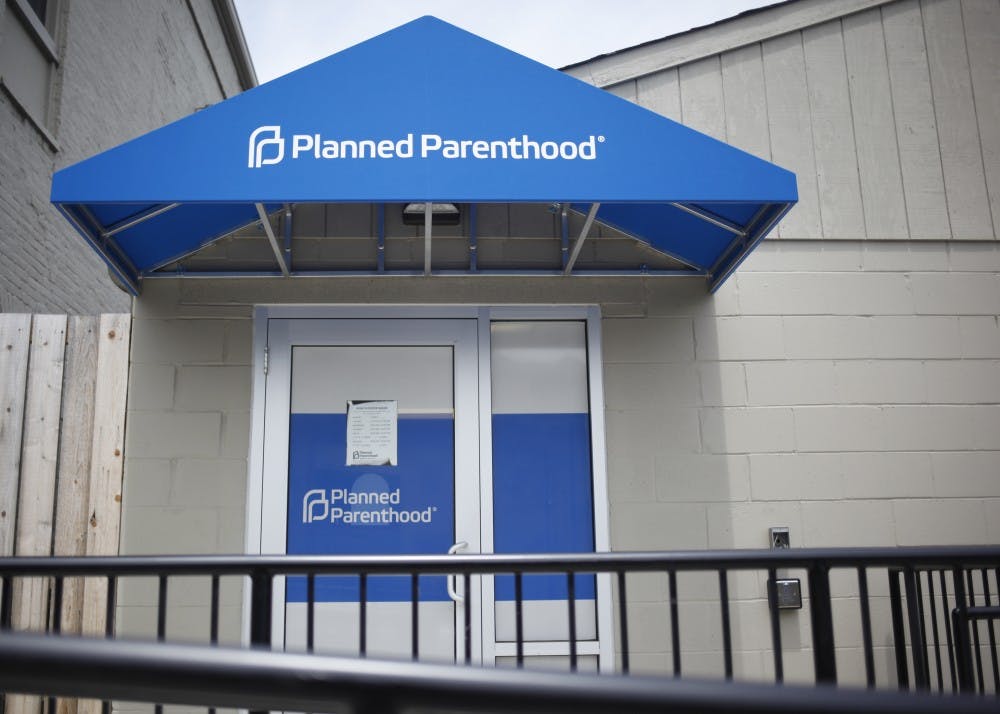 The Trump administration announced Friday it will reduce Obama-era mandates on employers to include contraception in their health insurance coverage.
Opponents of the requirement argued it violated the religious freedom of employers. The rules introduced Friday would allow private entities who provided health insurance to deny birth control coverage on the basis of religious or moral objections.
A post on the Department of Health and Human Services website said this would not affect 99.9 percent of women in the United States, citing the 200 parties that filed lawsuits against the mandate as low. It is unclear the total amount of women this decision will affect because under the new exemption any business could apply for this exemption.
The American Civil Liberties Union announced it planned to file a lawsuit challenging the administration's decision because it violates the Establishment Clause and the Equal Protection Clause of the Constitution.
"The Trump Administration is forcing women to pay for their boss's religious beliefs," ACLU senior staff attorney Brigitte Amiri said in a release from the organization. "We're filing this lawsuit because the federal government cannot authorize discrimination against women in the name of religion or otherwise."
Planned Parenthood of Indiana and Kentucky also released a statement, saying it was alarmed by the announcement.
"Birth control is essential health care that benefits women and families across Indiana and Kentucky," PPINK president and CEO Christie Gillespie said in the release. "We're talking about a fundamental right: the right to decide whether and when you want to have children."
Conversely, conservative Hoosiers such as Rep. Todd Rokita, R-4th District, voiced their approval of the announcement from the Trump administration.
"President Trump and Vice President Pence are following through on their commitment to protecting religious liberty," Rokita said in a statement. "Their common sense step to eliminate the unnecessary Obama administration mandate forcing the Little Sisters of the Poor and others to pay for abortions in employee health plans is a welcome step in restoring religious liberty protections."
Rep. Luke Messer, R-6th District, also applauded the announcement, calling it a victory for religious freedom.
"The federal government should not be able to force family-run businesses to choose between following their faith and complying with a mandate that is inconsistent with their religious beliefs," Messer said in a statement. "I, along with most Hoosiers, applaud the Trump administration for taking a strong stand to protect every American's First Amendment rights."
Jesse Naranjo
Like what you're reading? Support independent, award-winning college journalism on this site. Donate here.
Anmar Mirza, a national coordinator for the National Cave Rescue Commission, also teaches in the School of Public Health at IU.
---
Before calling police, the man paid off the damages to the hotel room, which amounted to $350.
---
Everything you need to know for Wednesday, July 18.
---
---
---