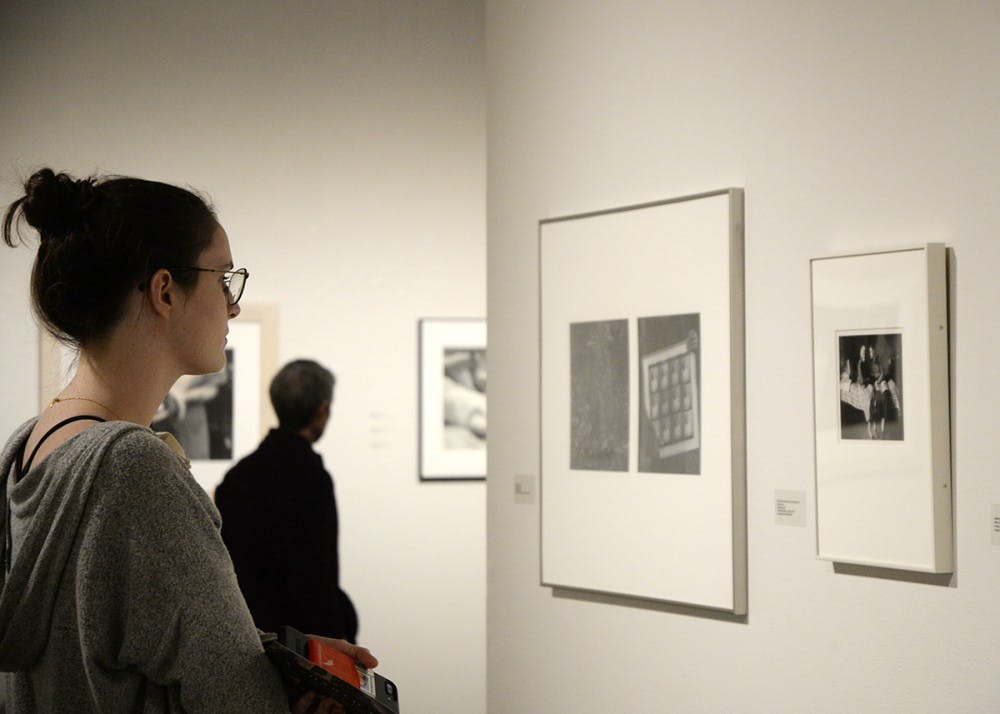 "A Shared Elegy" is a new exhibit showing viewers numerous photographs dealing with the cycle of life. The exhibit opened Oct. 13 at the Grunwald Gallery in the Fine Arts Building.
The exhibit features work from four photographers: Osamu James Nakagawa, Takayuki Ogawa, Elijah and Emmet Gowin, according to a press release by the gallery.
"A Shared Elegy is a standalone exhibition, but it is the first time the Eskenazi Museum of Art and the Grunwald Gallery have worked together on an exhibition," Grunwald Gallery assistant Chris McFarland said.
The exhibit explores similarities and differences across cultures involving the experiences of family and its role in important life events including birth and death, according to the gallery's website.
"'A Shared Elegy' presents the work of four photographers connected by family ties. Osamu James Nakagawa and his uncle, Takayuki Ogawa, and Elijah Gowin and his father, Emmet Gowin, present unique but overlapping visions recording family histories," the press release stated.
Nakagawa and his uncle Ogawa, both grew up in Japan and the influences of family heritage and national tradition are present throughout their works. The intimate images of the Gowin father-son duo were both inspired by family life and home in Virginia, according to the Eskanazi Museum of Art's website.
"So the first thing that I notice about the exhibit pieces is that they portray a strong sense of homesickness," said Sebastian Cooney, an IU junior studying digital art. "Not in a really depressed kind of way, but I can get the sense that the photographer misses his family and traditions."
Nakagawa is the director of the Center for Integrative Photographic Studies at IU and has had works shown at the Tokyo Metropolitan Museum of Photography and the Contemporary Arts Museum in Houston, Texas, according to the School of Art and Design's website.
"We see normal experiences typical of every family: birth, the raising of children, connection with home, aging, and illness and death," the press release stated. "While there are difficult images in the exhibition, the artists do not shy away from these moments. The inclusion of these works, along with those that are joyful and effusive, create a complete story about the universal cycle of life and death."
Although Ogawa passed away in 2008, the other three artists were able to come and talk on a paneled discussion Friday evening. Gowin led a lecture at the event's opening as well, the press release said.
"I think it's well put together, a beautiful mixture of color and black and white photography," said Erik Probst, installation coordinator and gallery attendant.
"A Shared Elegy" will be on display until Nov. 16, and a 112-page book is available for distribution through Indiana University Press, the gallery's website said.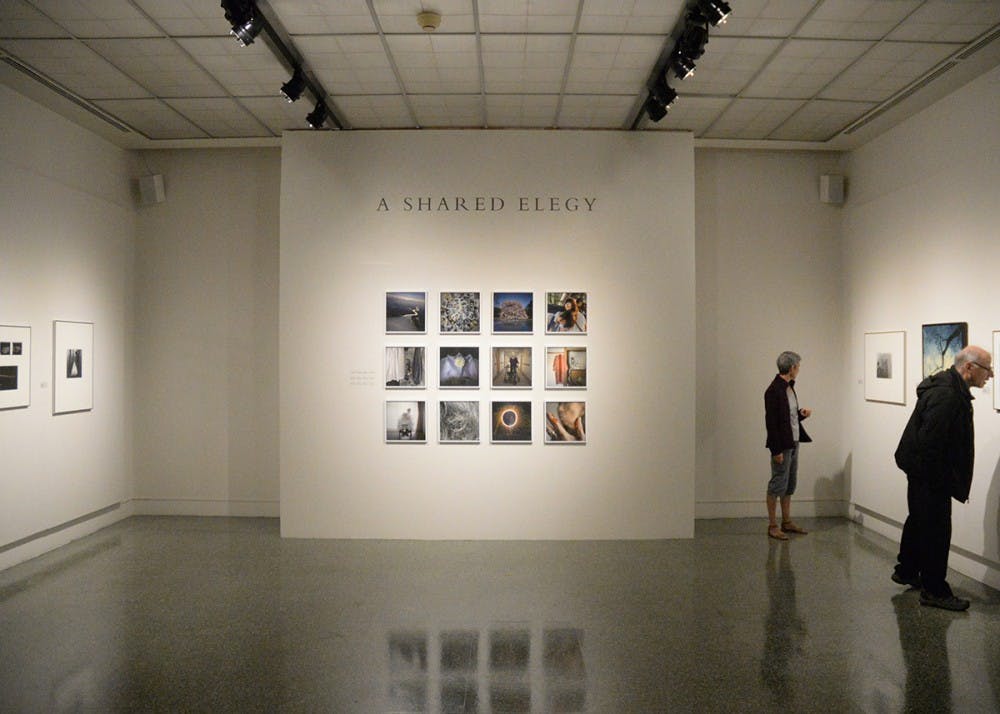 Like what you're reading? Support independent, award-winning college journalism on this site. Donate here.
Bill Clinton and James Patterson team up for a fast-and-furious new thriller.
---
Inward stoicism helps John William's protagonist survive a grim life.
---
There are many state and county fairs you can attend before the summer ends.
---
---
---