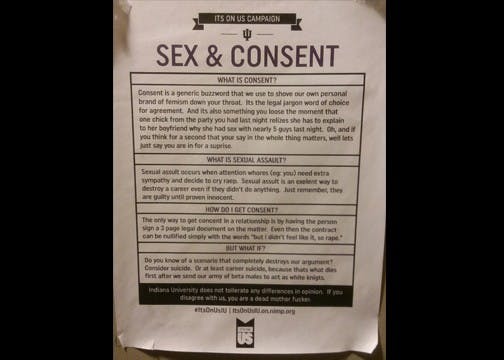 Good morning, Hoosiers. Here is your Tuesday rundown.
Fake flyers found on campus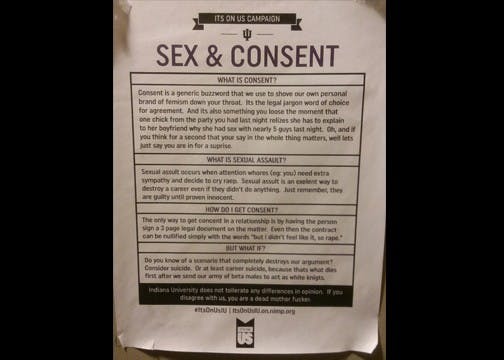 Fliers replacing IU's Sex and Consent posters and making false statements about the definitions of sexual assault and consent were found in IU-Bloomington bathroom stalls Sunday. Photos began circulating on social media, and the University released a statement Monday saying the fliers were offensive and of no laughing matter. Read more here.
Men's soccer to take on No.1 Notre Dame tonight
It's a No. 1 versus No. 2 matchup at Bill Armstrong Stadium tonight as IU welcomes the top-ranked Notre Dame Fighting Irish for a blockbuster men's soccer matchup. The last time IU defeated a No. 1-ranked team was in 2014, when IU defeated Notre Dame in Bloomington. Read more here.
Changes to Memorial Stadium parking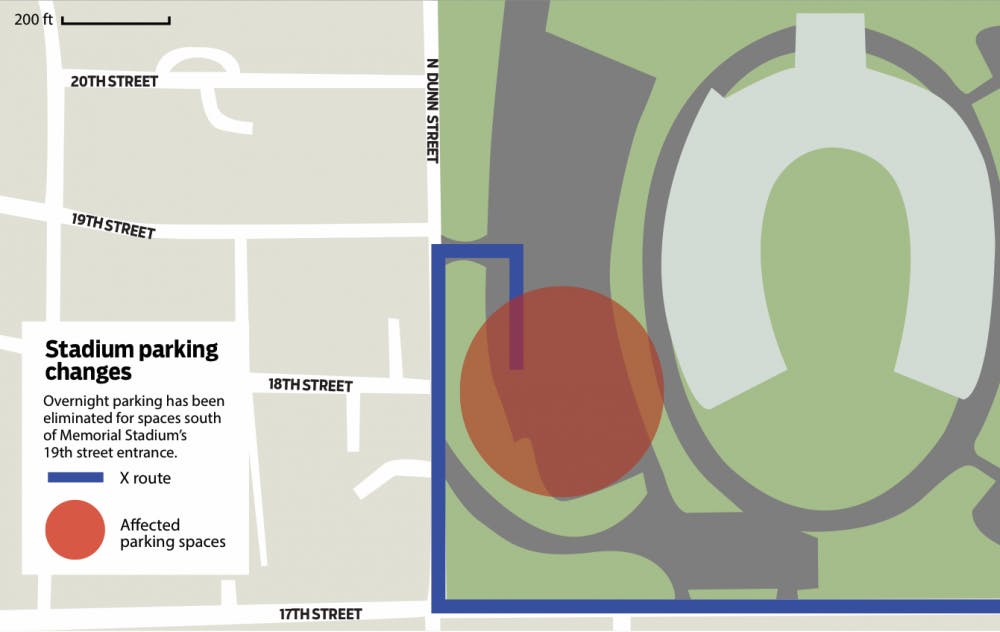 Student parking has been cut from Memorial Stadium. The white lot is now reserved for staff and employees, and an additional bus to the X route has been added. Read more here.
IU alumnus returns to Bloomington for comedy show
IU alumnus Dan Alten didn't pursue comedy until after he graduated from college. However, Alten returns to Bloomington to perform stand-up comedy at Uel Zing Coffee at 8 p.m. Thursday. Alten spoke with the Indiana Daily Student about his style of comedy, his DIY comedy label Laff Fest and how he came to co-hold the Guinness World Record for performing on the Longest Stand-up Comedy Show. Read more here.
Like what you're reading? Support independent, award-winning college journalism on this site. Donate here.
---
---