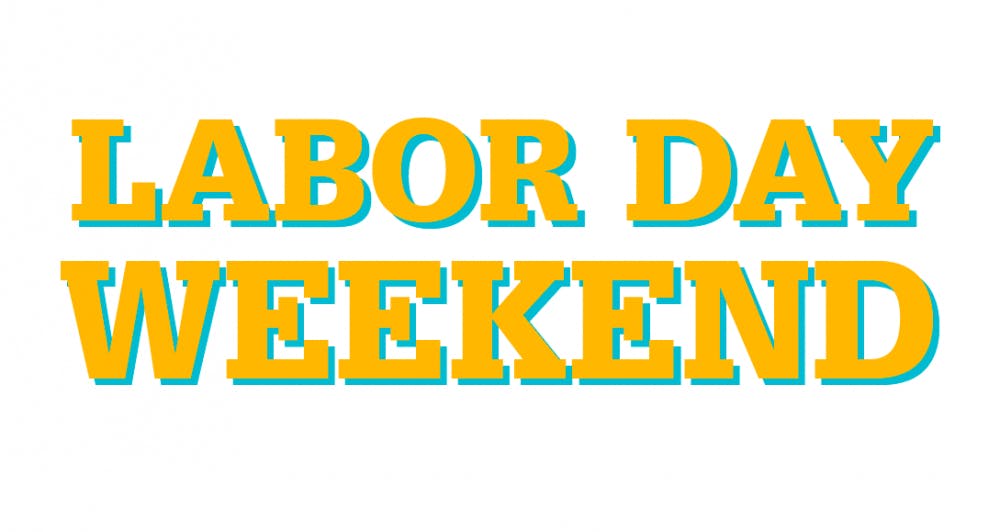 With so much going on in Bloomington, making plans can get overwhelming. Sit back and let us show you some of the best things to see, eat and do this Labor Day weekend.
ENTERTAINMENT
Bloomington is a town filled with entertainment options, and with venues like the IU Cinema, the Buskirk-Chumley Theater and the Comedy Attic, there is an event for everyone. Below are some specific events happening this weekend, but many of these venues are go-to spots for Bloomington residents looking for entertainment on any given weekend.
The Comedy Attic
Nicole Byer, a fan favorite of MTV's "Girl Code" and star of the show "Loosely Exactly Nicole," will be making multiple appearances over the weekend at the Comedy Attic. In addition to her work on MTV, Byer has also appeared in the film "Mike and Dave Need Wedding Dates" and hit shows like "30 Rock," according to the Comedy Attic's website. Byer will be performing stand-up comedy at 8 and 10:30 p.m. Friday and Saturday nights. Tickets are $15 for general admission and $12 for students.
IU Cinema
On Aug. 31, IU Cinema presents "The Off Hours," directed by Megan Griffiths. According to the IU Cinema website, the film is based on Griffiths' personal experience working the night shift. Griffith will be in attendance for the screening and will also host a lecture preceding the film at 3 p.m. Friday at the cinema. The IU Cinema is located at 1213 E. 7th St. The screening begins at 7 p.m. and tickets are $4.
Exhibits
Thomas Gallery will have an opening reception featuring the work of Bloomington native and Pulitzer Prize-winner Joel Pett is opening Sept. 1. The reception will run from 5 to 8 p.m., and Pett will be in attendance to autograph and sell his work. In addition to the opening of the exhibit, Pett will also be bringing a stand-up comedy routine to Thomas Gallery at 8 p.m. Sept. 2. The exhibit reception is free to the public, and the comedy show is $10. Thomas Gallery is located at 107 N. College Ave.
Fourth Street Festival of the Arts and Crafts
On Sept. 2-3, the annual festival will take place adjacent to the IU campus on Fourth Street from Lincoln Street to Indiana Avenue. According to the festival's website, the event hosts more than 100 artisans from across the country. The festival allows these artists to showcase their work, and will also feature musical performances, written-word activities and booths for community arts organizations. Admission to the event is free and the festival will run from 10 a.m. to 6 p.m. Saturday and 10 a.m. to 5 p.m. Sunday.
FOOD
When it comes to food choices in Bloomington, the town's eclectic fare expands far beyond game day snacks. Whether it's wings, Mexican food or something further outside the box, there are several places to take lunch or dinner off-campus. We've listed just a few restaurants that will please all palates.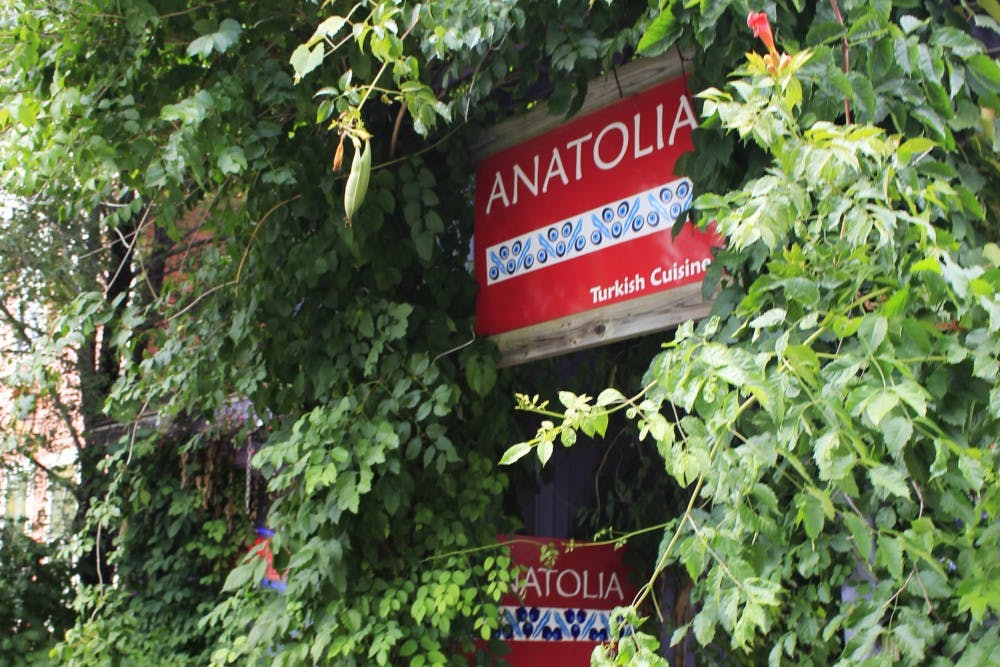 Anatolia $$
Take a trip down Fourth Street and discover Anatolia. The restaurant offers Turkish and Mediterranean cuisine at extremely affordable prices, their most expensive dish being lamb chops or shank for $15.95. From hummus and vegan dishes to baked meatballs and various kebab options, Anatolia has numerous choices to please the whole family. Anatolia is located at 405 E. Fourth St. and is open 11 a.m. to 10 p.m. Monday through Saturday and 11:30 a.m. to 9:30 p.m. Sunday.
Juannita's $$
While Juannita's isn't right off campus, it's worth the quick drive down Kirkwood Avenue to get their unbeatable queso fresco and delicious margaritas. This Bloomington staple has all of the typical dishes found at a Mexican restaurant like burritos, enchiladas and fajitas, except they do it best. For lovely outdoor seating and authentic cuisine to complement the setting, Juannita's can be found at 620 W. Kirkwood Ave. Juannita's is open 11 a.m. to 11 p.m. Sunday through Thursday and 11 a.m. to 1 a.m. Friday and Saturday.
Darn Good Soup $
For those who want something light, something fast or simply a cup of darn good soup, this is the place to eat or, well, slurp. Darn Good Soup rotates 10-12 fresh soups every day. The restaurant has something for quite literally anyone, with vegetarian and vegan options. For those wanting a meal you can grab and go, Darn Good Soup is the option for you. Darn Good Soup is located at 107 N. College Ave. The eatery is open every day from 11 a.m. to 7:30 p.m.
BuffaLouie's $
While we said Bloomington has more than game day snacks, nonetheless, we have the best of the best in that department as well. From bone-in or boneless wings smothered in garlic, Teriyaki or nearly any sauce your heart desires, BuffaLouie's is the perfect pre- or post-football game grub. BuffaLouie's can be found at 114 S. Indiana Ave. The restaurant is open 10:30 a.m. to 10 p.m. Sunday through Wednesday and 10:30 a.m. to 11 p.m. Thursday through Saturday.
Upland $$
Take a visit to the Upland brewery headquarters in Bloomington. Upland boasts more than 20 beer selections, as well as a strong lunch and dinner menu to match. The food is signature pub grub like beer-battered fries, 1/2 pound burgers and pulled pork sandwiches. This brewpub is the perfect place to unwind after a long day at the stadium. Upland is located at 350 W. 11th St. The pub is open 11 a.m. to midnight Monday through Thursday, 11 a.m. to 1 a.m. on Friday and Saturday and noon to midnight Sunday.

OUTDOORS
Want to get outdoors this weekend? Check out these running and biking routes around Bloomington.
Like what you're reading? Support independent, award-winning college journalism on this site. Donate here.
---
---