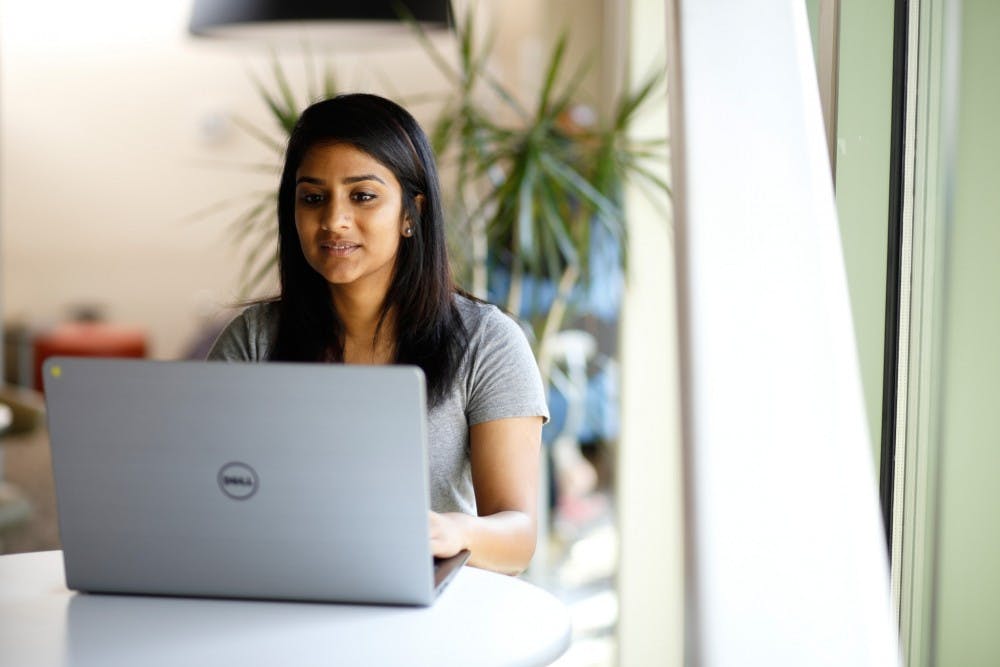 The Kelley School of Business announced it will partner with Microsoft to offer a new online certificate in cloud-based analytics, according to an IU Newsroom press release.
"Companies have amassed a whole lot of data," said Ash Soni, Kelley's associate dean of academic programs. "This is valuable data. So they want to use that data to get business value from the data. Essentially, how you analyze the data is through business analytics."
The business school has a long history of working with Microsoft, first collaborating with the company back in the mid-1990s and again in the early 2000s, Soni said.
With cloud-based analytics, a user takes information from a host computer and uses that information to process company-related data, like sales figures. Microsoft will be providing analytic tools they have developed for the certificate program. It will host the cloud software and people will access it from there, Soni said.
Business analytic skills are needed in the modern business world, Soni said.
Upon completion of the 12-credit program, students will receive a certificate from the business school. The course will get students ready to continue on the data science track of the Microsoft professional program. Students will also be able to transfer credits to the online MBA program Kelley Direct.
"Since we are one of the leading providers of online education, they approached us and chose us as their partner," Soni said.
He said he foresees no problems working with Microsoft. Kelley and Microsoft plan to begin the certification program as early as this winter so students can begin to use what they learned in the modern business world, Soni said.
Libby Grossman
Like what you're reading? Support independent, award-winning college journalism on this site. Donate here.
More
IU fought through contentious officiating and a late-game deficit, but could not emerge victorious.
---
Live updates from Memorial Stadium as IU plays Charleston Southern.
---
Participants painted pictures of their pets to raise money for a dog sanctuary.
---
There were 18 artists and ensembles at Lotus on Friday.
---
---
---
---